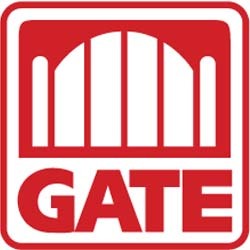 Manager in Training
Sorry, this job has expired.
Jacksonville, FL
Vision Insurance, Health Insurance, Dental Insurance, 401K / Retirement plan
* Meet our Hiring Managers in person.
* Visit us on Thursday July 22nd at 10 am
* Click Apply now for the location address
WE'RE HIRING!
MANAGER IN TRAINING
Looking for a fast-paced work environment? Enjoy leading a diverse team?
Want to work somewhere with opportunity for advancement?
At GATE, Managers are responsible for the daily operations of the convenience store, while maintaining and ensuring customer service is first priority. On a daily basis, the Store Manager is responsible for implementing all company policies and procedures, controlling stock levels, displays, proper pricing, rotation of inventory, corporate reporting, and expense management and tracking. The Manager supervises, manages, recruits, trains, evaluates, and schedules employees and fills any work shift voids resulting from an absence.
Managers are also responsible for ensuring the proper preparation presentation aņd freshness of all food service products in accordance with all food safety regulations.
GATE offers competitive benefits, including:
• Medical Insurance
• Dental Insurance
• Telehealth
• Flexible Spending Account
• Long-Term Disability
• 3 AFLAC Choices
• 401(k) Retirement
• Paid Vacation
• Employee Referral Bonus • EAP Program, Health Advocate
• Vision Insurance
• Short-Term Disability
• Life Insurance
• Store Sales Bonus
• Tuition Reimbursement Program
Qualified Candidates Must:
• Be able to work a minimum of 40 hours per week and available to work additional uncovered shifts
• Possess basic reading, writing and math skills
• Be of legal age to sell alcohol and tobacco products
• Be able to operate a personal computer
• Be able to perform tasks that require bending, standing, and reaching and lift 50 lbs.
• Successfully complete a pre-employment drug screen and background investigation
About GATE:
Founded in 1960 by Herbert H. Peyton, GATE Petroleum Company is a heavily diversified company headquartered in Jacksonville, Florida. GATE operates in a variety of industries including retail convenience stores, car washes, fleet and fuel services, real estate, hospitality and construction materials.
Today, GATE provides fuel services to approximately 200 convenience stores in Florida, Georgia, North Carolina and South Carolina, approximately half of which are owned and operated under the GATE brand.
Continuing its long tradition of providing the best experience for its customers at the pumps and inside its stores, GATE is expanding its in-store offerings with a focus on fresh-made food. The company's new store design encompass 6,400 square feet of retail space including GATE's Fresh Kitchen, a fast-casual café serving freshly prepared pizza, breakfast sandwiches and specialty coees. The stores also carry wholesome salads and sandwiches, frozen yogurt and convenience store favorites such as candy, chips, hot dogs and fountain drinks.
GATE's continued growth and success is directly related to the dedication of its employees and the loyalty of the customers.
83451865