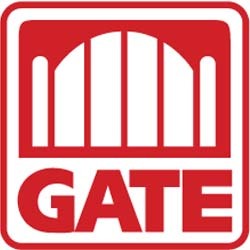 Food Service Coordinator
Sorry, this job has expired.
Jacksonville, FL
* Meet our Hiring Managers in person.
* Visit us on Thursday July 22nd at 10 am
* Click Apply now for the location address
About GATE Petroleum:
Founded in 1960 by Herbert H. Peyton, GATE Petroleum Company is a heavily diversified company headquartered in Jacksonville, FL. GATE operates in a variety of industries including retail convenience stores, car washes, fleet and fuel services, real estate, hospitality and construction materials. GATE continues to grow and better serve the community because of the willingness of its more than 3,000 employees and the valued support of its customers. If you want to be part of a company that values our employees and knows that the service they provide gives us the competitive advantage – then let's work together!
Job Description:
The Food Service Coordinator must demonstrate and is responsible for the proper and efficient management of the food service operation within governmental rules and regulations and company policy in such a manner as to ensure that the operation is safe, profitable, meets or exceed set goals and budgets, directs entry level personnel, trains and coordinates information, maintains the high level of customer service and overall company success.
ESSENTIAL DUTIES AND RESPONSIBILITIES:
• Coordinates employee training to standards set forth by training aids and manual
• Aids in maintaining sales goals and margin goals
• Determines the materials and supplies necessary to maintain appropriate levels
• Reinforces food safety training according to Federal, State, local laws rules and regulations including company policy
• Interacts with Federal, State, County, or local representatives to maintain all necessary certifications and follows all regulations as dictated by said agencies
• Coordinates sales promotion activities
• Provides for and maintains the health and safety of the employees and general public
• Food safety knowledge as dictated by the most recent Federal Food Code
• Basic understanding of reports relating to sales and margin
• Ability to read and interpret documents such as safety rules, operating and maintenance instructions and procedure manuals for food service equipment • Ability to write, and possess the ability to speak effectively
• Ability to add, subtract, multiply, and divide in all units of measure, using whole numbers, common fractions and decimals
• Maintain, operate, and perform routine maintenance on food service equipment
• Time management; including multitasking, and productivity
• High performance team building and strong team player
• Administer a food service program to meet all state and federal requirements
• Submit all food service reports required by state authorities
• Complete all monthly food service financial reports
• Maintain pertinent records pertaining to purchases, equipment, and supplies • Authorize purchases in accordance with budgetary limitations and company rules
• Facilitate the food service program with vendors and marketing representatives
• Develop recommendations for future equipment and personnel needs
• Maintain safety standards in conformance with state and insurance regulations and develop a program of preventive safety
• Attend appropriate committee and staff meetings
• Keep log books up to date
• Follow company policies, handbooks, and regulations
• Perform other duties as assigned by the supervisor
Additional Info
KNOWLEDGE & SKILL REQUIREMENTS:
• Ability to work cooperatively and constructively with others
• Ability to manage job responsibilities while meeting the established company goals
• High School Diploma
• Two years of successful job experience in a Restaurant/Fast Food or related environment; knowledge of Food Safety
Two years of successful job experience in a Restaurant/Fast Food or related environment; knowledge of Food Safety
83451864