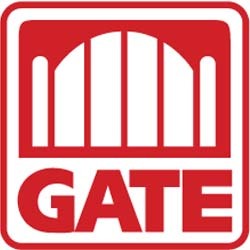 Express Car Wash Associate
Sorry, this job has expired.
Jacksonville, FL
* Meet our Hiring Managers in person.
* Visit us on Thursday July 22nd at 10 am
* Click Apply now for the location address
About GATE Petroleum
Founded in 1960 by Herbert H. Peyton, GATE Petroleum Company is a heavily diversified company headquartered in Jacksonville, FL. GATE operates in a variety of industries including retail convenience stores, car washes, fleet and fuel services, real estate, hospitality and construction materials. GATE continues to grow and better serve the community because of the willingness of its more than 3,000 employees and the valued support of its customers. If you want to be part of a company that values our employees and knows that the service they provide gives us the competitive advantage – then let's work together!
PRIMARY PURPOSE OF POSITION:
This position is to ensure Customer Service is Priority # 1 for Express Wash Operations by providing a safe, and friendly experience to our guests.
ESSENTIAL FUNCTIONS:
• Provide customer service that exceeds expectations
• Check every vehicle before it enters the wash tunnel to ensure that the vehicle does not have any visible safety issues
• Facilitate the speedy processing of vehicles by following the correct procedure for every vehicle through the car wash
• Guide on guests using distinctive and clear hand signals in accordance with established procedures
• Maintain eye Contact and Smile
• Guest's questions are answered correctly, quickly, and in a friendly manner
• Review the loading sign instructions with every guest
• Give the guest a "thumbs up" when their vehicle is placed correctly and ready to start the wash process
• Continually clean all areas of the car wash between guiding vehicles onto the conveyor
OPERATION AND MAINTENANCE:
• Learn to perform every function at the car wash
• Learn to operate Express Wash Kiosk, Credit Card machines and POS
• Continually learn how to maintain and repair car wash equipment
• Perform preventative maintenance on car wash equipment
• Perform minor repairs as trained and directed
• Perform all detail services as trained and directed
• Know store merchandising
GENERAL HOUSEKEEPING and MAINTENANCE:
In-Store
• Stock, clean mop and wax (using strong chemical cleaning compounds), dust, sweep and organize
• Clean restrooms, floors, windows, and storage rooms
Exterior
• Stock Supplies, empty trash cans, maintain landscape free of litter, maintain driveway clean and free of spots
Additional Maintenance
• Change light bulbs, place towels in dispensers, change paper and ink cartridges in registers
• Understanding and ability to comply with company policies and procedures, including procedures relating to robbery, and the safe/proper handling of chemicals
• Performance of additional or different functions to those described above at the discretion of the company and depending on the location
Physical Abilities Required for Performance of Essential Functions
• Bending, kneeling, reaching (including overhead) and stooping while performing maintenance and housekeeping, including, but not limited to the following:
- Mopping and cleaning the restrooms, installing restroom towels, wiping down sinks and other porcelain and washing windows (this may require the climbing of a ladder and /or extensive reaching)
- Lifting light to heavy loads; up to 50 lbs.
- Adequate strength, balance and coordination to perform essential functions
- Endurance of temperature changes experienced while cleaning outside areas
- Standing for extended periods, possibly several consecutive hours
Attitude and Co-Employee Relationships
• Employee attitude and relationships with co-workers are critical and must by demonstrated by all, and among others
- Greeting all retail customers with a friendly smile, assisting guests in a friendly and helpful manner, and thanking customers for their business; asking them to please come back
- Smile and maintain a clean appearance wearing the company uniform as per the dress and grooming standards
- Wear safety glasses
- Good Personal hygiene
- Punctual arrival at work every day
- Good attendance record
- Work in a team environment
- Be responsible and accountable
KNOWLEDGE & SKILL REQUIREMENTS:
• High School Diploma or GED
• Basic reading, writing and math skills
• Valid driver's license, safe driving record and proof of insurance
• Computer skills
• Strong organizational skills
• Must be detailed oriented
• Capable of working indoors, outdoors
• Standing for extended periods of time, possibly several consecutive hours
• Good working relationships with fellow employees
• Ability to work various hours, weekends, and holidays
SUPERVISION OF PERSONNEL:
None
PHYSICAL/MENTAL/ENVIRONMENTAL:
Mental Demands: Problem solve and meet deadlines
Environment: Outside work with exposure to excessive cold and heat
High School Diploma or GED
• Basic reading, writing and math skills
• Valid driver's license, safe driving record and proof of

Physical Demands:
Activities: Sitting – 5% Walking/Standing – 95%
Lifting: Must be able to lift up to 50 lbs.
Vision: Working on computer screen

83451863