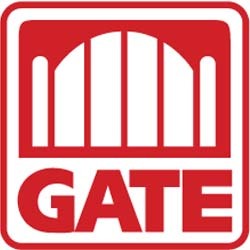 Gate Petroleum Co.
Cashier / Customer Service Sales Associate
Sorry, this job has expired.
Yulee, Florida, United States
Health Insurance, Life Insurance, Dental Insurance, Vision Insurance, Disability Insurance, Paid Tuition Reimbursement, 401K / Retirement Plan, Paid Vacation
Looking for a high-energy, fast-paced work environment?
Enjoy interacting with customers?
Looking for flexible part-time and full-time work schedules?
Want to join a company with opportunities for growth?
If you answered 'yes', then we want you to be part of the GATE family! GATE is looking for friendly, hardworking individuals to continue its nearly 60-year tradition of quality customer service at our stores in Jacksonville, Florida.
Sales Associates are responsible for:
• Ensuring a friendly and efficient check out experience for customers by operation of cash register and other retail equipment
• Performing store merchandising, stocking and signage
• Maintaining a clean and safe environment within the store and at the pumps
• Stocking coolers and shelves with the latest products
GATE offers competitive benefits, including:
• Quarterly Bonuses
• Medical Insurance
• Dental Insurance
• Vision Insurance
• Telehealth
• Flexible Spending Account
• Short-Term Disability
• Long-Term Disability
• 3 AFLAC Choices
• Life Insurance
• 401(k) Retirement
• Paid Vacation
• Employee Referral Bonus
• EAP Program, Health Advocate
• Tuition Reimbursement Program
Qualified Candidates Must:
• Be at least 18 years old (to support the sale of alcohol and tobacco products) and 16 years old for food service positions
• Be able to lift 50 pounds
• Listen attentively and communicate clearly
• Be honest, energetic, enthusiastic, and exhibit a positive attitude
• Successfully complete a pre-employment drug screen and background investigation
• Be able to perform tasks that require bending, standing, and reaching
About GATE:
Founded in 1960 by Herbert H. Peyton, GATE Petroleum Company is a heavily diversified company headquartered in Jacksonville, FL.
GATE operates in a variety of industries including retail convenience stores, car washes, fleet and fuel services, real estate, hospitality, and construction materials.
GATE continues to grow and better serve the community because of the willingness of its more than 3,000 employees and the valued support of its customers.
If you want to be part of a company that values our employees and knows that the service they provide gives us a competitive advantage – then let's work together!
We are an Equal Opportunity Employer.
e3wu51zyzxcm
1227792017